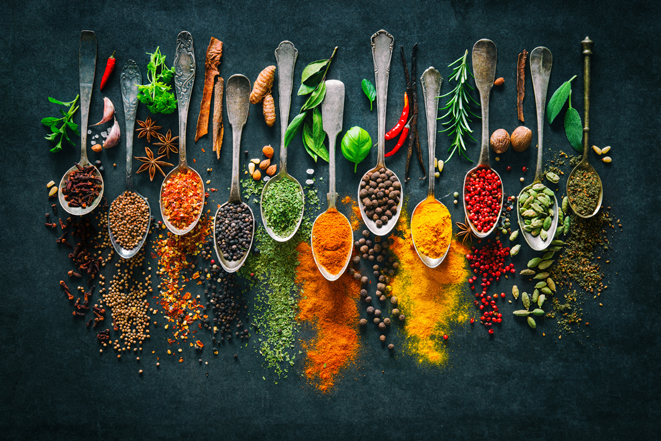 Inject Star

– Testing diversity of flavour in practice
The right mixture of spices is the basis for any product. For quite some time new taste experiences are becoming more and more in demand besides the importance of high product quality. 
The Gusto series of Inject Star combines your long years experience and deep know how about spices with the possibility to create reliable and representative test results for the food industry. Are you looking for consistent and stable quality of aromas at highest level, or for new variants of flavour? Inject Star offers the perfect solution for your laboratory. 
Close cooperation and joint development with international experts make our solutions specially designed for needs and requirements of laboratories and test kitchens. Simple processes and reliable test results guarantee to achieve a perfect copy of the process in industrial application. 
Whatever spices your are working with, liquid ones, dry ones, types of additives or brines, we have the proper solution for any application. 
Practical batch size – Exclusive features
Production processes are independant of environmental conditions due to the built-in cooling system with glycol and double jacket. 
The process temperature for separate batches to be tested can be programmed individually for each container.  
Limitless testing in small doses
With separately driven containers you can make an incredible number of low volume tests. Independent tests like for instance comparing various spice mixtures can be performed simultaneously. Programming of requested parameters for processing is done via the userfriendly touch screen computer control. Up to 99 different preset recipes are storable and after that easily and fast retrievable at any time.  
Compact and mobile design – Unlimited flexibility

All essential components are already built-in, you only need a connection to the electrical power mains. By using brake rollers the system is mobile and can be positioned at any suitable place. Thus changes of individual requirments or conditions can be respected and followed easily. 
Simple maintenance – Efficient service
The modern, high-grade design as well as specially selected top-quality components reduce unnecessary, expensive and time consuming downtimes to a minimum. 
Nevertheless, in case of emergency our dedicated experienced Inject Star team will be at your disposal and fully support you. Moreover, by using remote maintenance facility minor failures can be detected and repaired efficiently and fast.
Being worldwide the only supplier of such a solution we feel committed to satisfy our customers!